Reticulation Maintenance & Care
reticulation

overhaul or redesign
Has the time come to revamp your garden? When time and finances allow a garden makeover can be very rewarding. Maybe your kids have grown, and now your backyard is going to serve as party central for your retirement years! Revamping your garden often means you will need to modify or completely overhaul your reticulation system. You may need water in areas of your backyard that you did not need before. Maybe you do not need as much water as you did in the past. Luke's Landscaping and Irrigation can change or create the sprinkler system for your new backyard layout or design. We can even recommend native and drought resistance plants that will look great and need less water.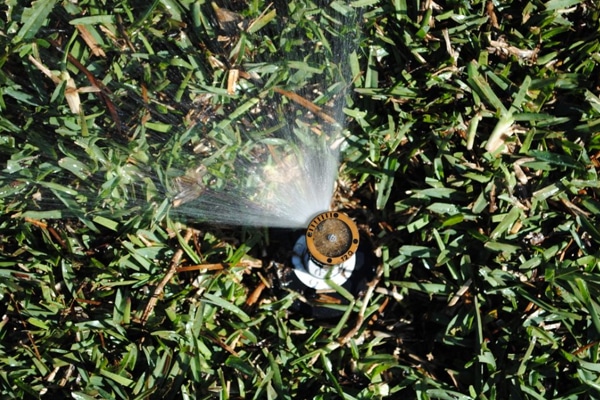 all about

reticulation care
Like almost everything in life, your reticulation needs to be maintained. Changes in the soil or sand, burrowing animals, and equipment failure all contribute to problems both home and business owners can have with their reticulation systems. Here are some of the things Luke's Landscaping and Irrigation can help you repair or modify.
effective life

and just old age
Sadly, things age. Maybe you purchased a home that has not had a reticulation upgrade since Elvis's last performance. Not only can this become a money pit of repairs and quick fixes, but it is also not as efficient as the reticulation systems we install today. You will save money, water more effectually, and be in compliance with water restriction rules. Luke's Landscaping and Irrigation will consult with you and determine the best layout for your new reticulation system. From timers to the types of sprinkler heads and shrub bubblers to drip irrigation, we can help you select the right watering solution for you. Today, there are sprinkler heads that are low to the ground and spread large drops of water for better absorption and more direct access to the roots of plants in your yard.
damage from

pets and kids
Does your dog dig? Does he chase things, and in the process knock-off sprinkler heads so that when the water comes on, a spout of water shoots up 30 meters creating mud and other havoc? Did your son think that sprinkler head would make a great top for his rocket ship? Luke's Landscaping has every type of replacement part imaginable and can have your reticulation system up and running again no time
Is your reticulation system not working as well as it used to? Are the sprinklers not shooting water evenly anymore, or are some just barely able to bring water to the sprinkler head, where the water then dribbles? This could be a local problem in your backyard, or it could be an issue with the water coming from the street. Luke's Landscaping and Irrigation can find out exactly what the issue is and fix it.
Luke's Landscaping and Irrigation provides a comprehensive reticulation installation and repair service to for most reticulation systems. We have the experience and the technology. Give us a call today and let us see what we can do for you!