Landscape & Garden Design
Landscape designers PErth
Professional
Landscape design In PErth
Luke's Landscaping creates beautiful, natural environments to enhance any residential or commercial property through careful landscape design. We are committed to providing high quality and practical solutions to transform gardens in Perth into beautiful & functional living spaces. A successful project that fulfils our client's visions for their outdoor space always starts with a proper landscape design. From vibrant healthy gardens through to more involved spaces with multiple elements we can design and implement your project.
Site plans, builder's drawings or survey drawings are all important to the process for accurate quoting and implementation.
Our team of experienced landscapers will then implement the landscape design to provide you with a 'garden you'll love for life'.
landscape architect perth
Our professional landscape designers can help you implement your vision for your outdoor area, whatever that may be. Our professional landscape architects have years of experience and are very familiar with the local flora & environment and what needs to go into a great garden design in Perth. Contact us to speak to our friendly staff and get your project started today.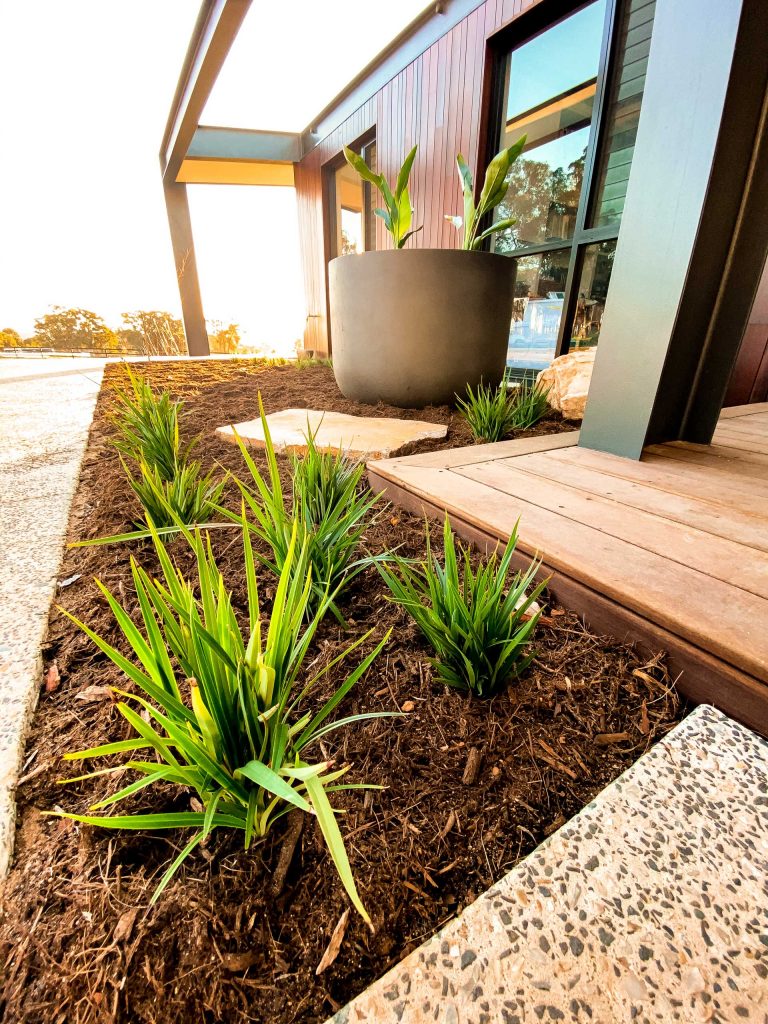 The site consultation is the time for us to learn about what you're looking for in your outdoor area. Our landscape architects need to fully understand the final outcome you are looking for, the resources available and the features of the site to be developed. The size of a project can be anything from small front yards to large properties in need of a full design. An on-site meeting is important to develop a full and accurate design brief.
Our aim is to implement your ideas in the most attractive way possible and to create an area you'll enjoy for years to come.
Choosing the right plants is one of the most important factors in a good landscape design. The plants chosen need to be the right size, have the correct shade tolerance, and be planted with the future in mind. Plants that look good upon installation may not always look that way as they grow into the area. Our designers can pick the right plants to match your space and to give you the maximum enjoyment from it. We provide a planting list with sizes and locations marked on the final plan.
landscape design perth wa
We then provide a final design plan that fully incorporates all aspects of the garden layout. A planting plan is also provided with any additional information needed to construct your new garden.
If you are looking for servicing of your system, new installation, you want your garden redesigned, need a quote, whatever you require. We want to help you out with all your irrigation and landscaping needs. Contact the team at Luke's Landscaping for a friendly, no stress landscaping consultation or quote on your reticulation requirements.
Please note: we do not quote on service work as time taken repairing reticulation can vary.