RESIDENTIAL LANDSCAPING SERVICES
Luke's Landscaping

Services Perth
At Luke's Landscaping we believe in creating spaces of relaxation and enjoyment. Our goal is to provide our clients with beautiful landscaping services that will bring beauty and happiness to their lives. We achieve this goal through our quality workmanship and customer service. Whether it's backyard landscaping or a larger project, we strive to provide the best customer service & outcomes through our professional landscaping services in Perth.
We engage in all aspects of commercial and residential landscaping services, working with our designers and installers, to bring your vision of your project to life.
RESIDENTIAL LANDSCAPING SERVICES
QUALITY LANDSCAPING
SERVICES FOR YOUR BACKYARD
Luke's Landscaping Perth can help you with a wide range of residential landscaping services. Whether it's installing a new lawn, irrigation, plants, paving, feature beds or the whole package, we're committed to bringing your project to life.
We have a wealth of experience working on projects of all sizes, from small installations, through to larger jobs requiring landscape designers. We are committed to working hard and ensuring your project runs smoothly, efficiently, and professionally.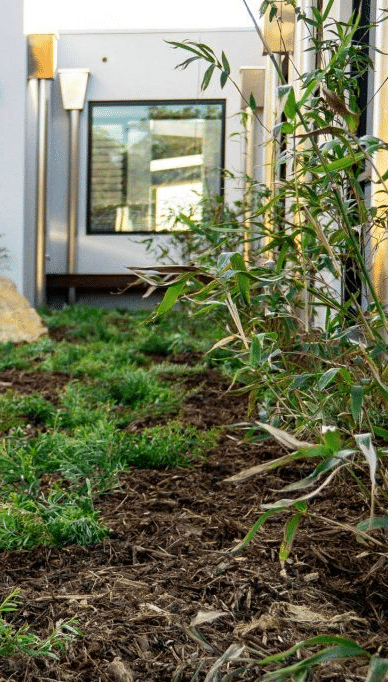 landscape design services
OUR EXPERT LANDSCAPE DESIGNERS IN PERTH
ARE HERE TO HELP
For our larger design projects, we will send our professional landscape designers to produce the best possible design for your space.
Our designers will meet with you for a site consultation to discuss your project and ascertain the scope of work required. Once we have done this we will provide you with a fully detailed consultation for your landscape design which will include a professional plan of the area, a planting plan and it will incorporate all aspects of the garden layout.
WE PROVIDE A WIDE RANGE OF LANDSCAPING SERVICES
BRINGING YOUR GARDEN
TO LIFE
At Luke's Landscaping, we provide a wide range of landscaping services across the Perth metro area. Our landscaping services include many aspects of outdoor works including lawns, irrigation, brick paving, planter boxes, edging and gardens. Our experienced landscaping team can help you implement your vision and bring your garden to life.
landscape design services perth
Luke's Landscaping offers a number of different landscaping services in Perth WA, including, but not limited to –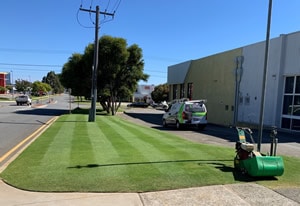 We offer a wide variety of roll-on lawns supplied and installed as part of our landscaping service. We have a wealth of experience with lawns to help us install your lawn to the highest standard.
We install premium and economy range Artificial lawns in most Perth suburbs and follow best practice installation methods ensuing only the highest installation and finish.
We specialise in the installation of new irrigation systems in Perth. Water is a limited resource, and it can be expensive to water your garden. We believe in creating waterwise systems with high quality parts that will last you for years to come. For existing reticulation systems, we also offer professional reticulation repairs across all Perth suburbs.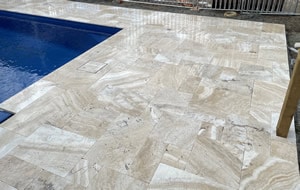 Whether it's a new driveway, path or steppers, we can supply and install most types of paving as part of our landscaping service.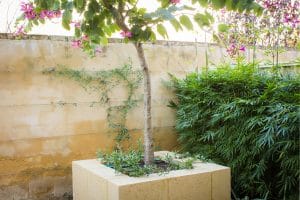 We install limestone, wooden and prefabbed planter boxes. If you have any other requirements, just ask!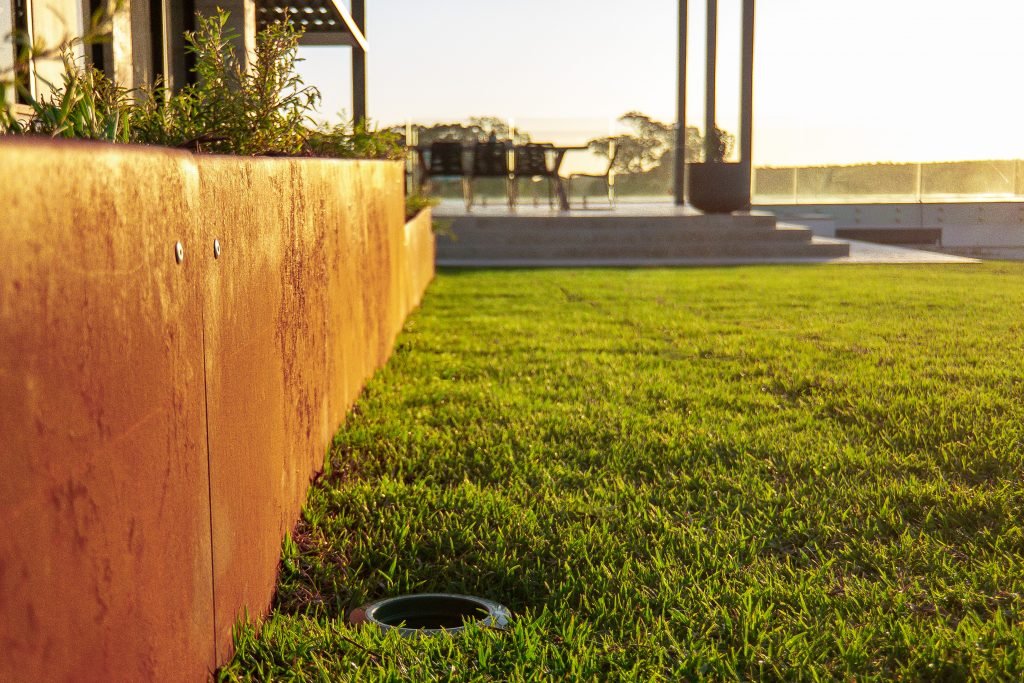 We install many different types of garden edging and retaining walls such as: Limestone, Corten Steel, Galvanized Steel, Powder Coated Steel, Brick, Timber Sleepers and more.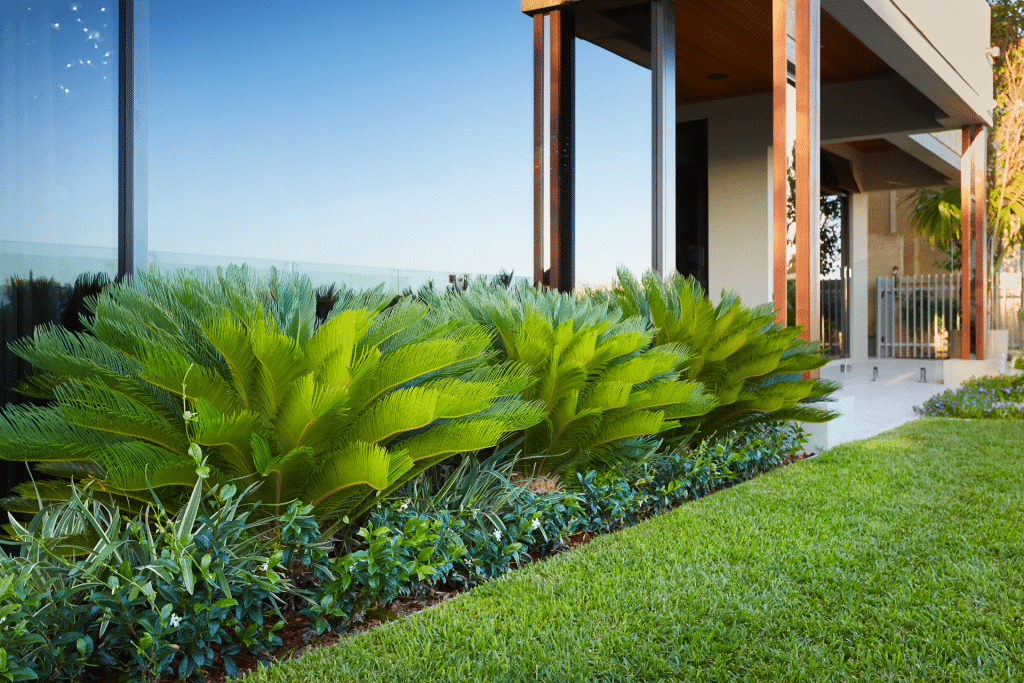 We can supply and install any plants available on the Perth market. Most planting jobs require a landscape design and planting plan. It's important to have a qualified landscape designer choose the right plants for your garden.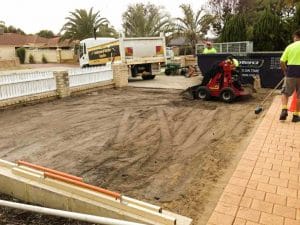 We can clear most sites in preparation for your landscaping project. We can supply a bobcat or a Mini digger perfect for those small tight spaces! And if there is no access we have a team of strong Landscapers who can get stuck into the job and get it done!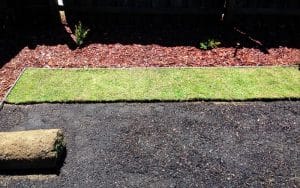 Healthy soil is key to creating a beautiful garden. Whether it's in your lawn or garden area, we can improve or install new soil to the landscaped area. It's what's underneath that counts!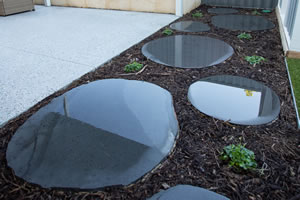 We can install a variety of different steppers and boulders for you in your landscaping. Whether it's a natural stone stepper, a concrete paver or feature boulder we can supply and install it for you.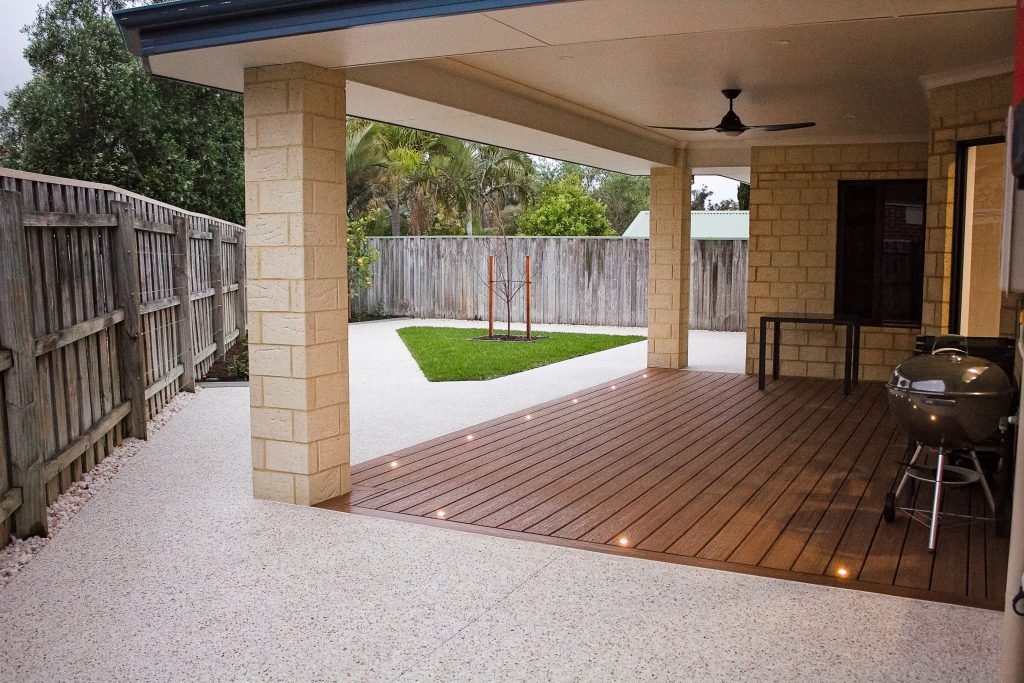 Whether it's a natural timber deck or composite, we install a large variety of different decks as a part of our service.
From mowing strips to driveways and around pools, we can install concreting for your project. We install a variety of different types from washed aggregate, to honed, to coloured concrete.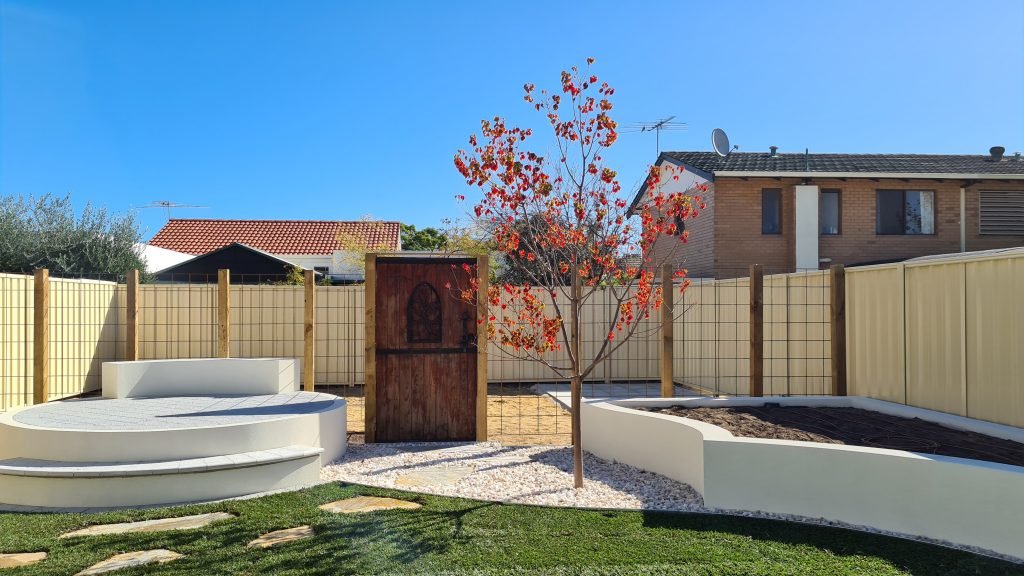 We can install a variety of different features such as climbing frames, trellis, water features, decorative screens and more.
commercial landscaping perth
COMMERCIAL LANDSCAPING SERVICES FOR YOUR BUSINESS
Luke's Landscaping also provide a wide range of commercial landscaping services throughout Perth, WA. The site consultation is the time for us to learn about what you're looking for in your outdoor area. Our landscape architects need to fully understand the final outcome you are looking for, the resources available and the features of the site to be developed. The size of a project can be anything from small front yards to large properties in need of a full design. An on-site meeting is important to develop a full and accurate design brief.
Our aim is to implement your ideas in the most attractive way possible and to create an area you'll enjoy for years to come.
At Luke's Landscaping we believe that a high standard of workmanship is key to providing our clients with the best experience. All our jobs, no matter the price or what landscaping services are required, are completed to meet and exceed industry standards.
Contact us today and find out how our team of experienced landscapers can help you bring your garden to life.