Reticulation Installation
RETICULATION INSTALLATION PERTH
RETICULATION INSTALLATION

ALL PERTH SUBURBS
At Luke's Landscaping we offer professional reticulation installation.
Reticulation is our specialty and we have extensive knowledge and expertise when it comes to new retic installations. We offer a wide range of reticulation systems to suit any requirements. We can supply and install the entire system and coordinate any trades or services required including plumbing, electrical work, bore drilling and installation, and anything else that is required for the installation of your reticulation system.
We are a one stop shop when it comes to new reticulation installations and offer systems that are from the water mains or from a water bore, both manual and automatic retic installations and battery or solar operated reticulation systems.
SYSTEMS WE CAN TYPICALLY INSTALL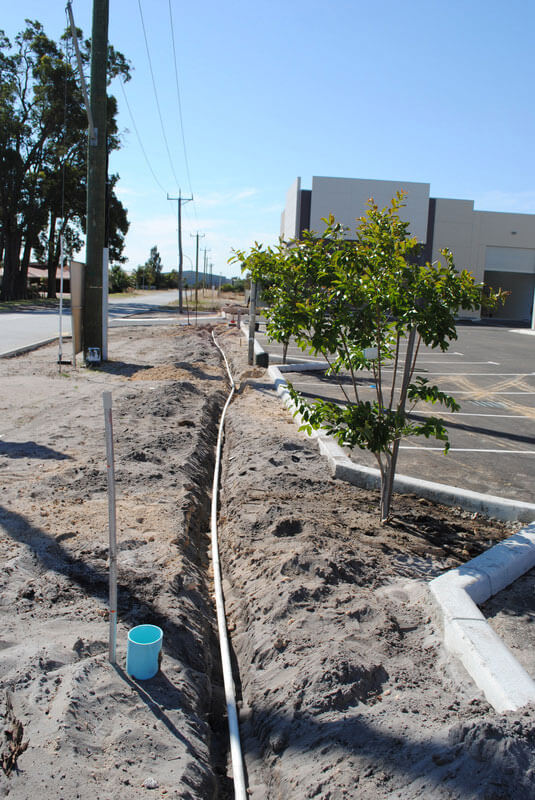 When it comes to reticulation installation, we always use high quality parts and believe in doing things properly the first time. We are a member of Irrigation Australia, the Governing body that regulates the reticulation industry, and our staff have completed courses and training to help us become better at our jobs.
You can find some examples of the Luke's Landscaping difference below.
We take our retic installations very seriously, we always try to plan for the long term, and think ahead when designing your reticulation system.
It's worth taking these things into account when selecting a company as the true cost of reticulation installation can be far higher if a substandard system is installed.
If you are looking for irrigation installation for your lawn, then contact the the team at Luke's Landscaping today.
We care about what you think of us! We offer a warranty on all of our work and will always ensure that our clients are satisfied with their new reticulation installation.
We install reticulation because we are passionate about ensuring your garden is as beautiful and alive as it can be. That's why we do what we do.
We live and breathe reticulation. It's what we are passionate about. We know the industry standard that needs to be met when installing a new reticulation system, we have completed training through the irrigation association and we are always updating what we know through our suppliers' contacts and industry bodies we belong too.
We have fast response times (with the exception being peak summer periods). We have a dedicated Estimator preparing all reticulation installation quotes to ensure we can get your quote to you as quickly as possible. We have an office location and can be contacted by phone any day of the week. We have a team of reticulation installation and maintenance specialists to keep up with our busy work.
If you are considering a reticulation installation in Perth, please give us a call on 0401 372 277 or inquire below.