PERTH RETICULATION SERVICES
RETICULATION REPAIRS

ALL PERTH SUBURBS
Luke's Landscaping offers professional reticulation repairs in Perth, both north & south of the river. We specialise in solving reticulation problems that can occur in residential and commercial reticulation systems.
Western Australia has an extremely hot climate during the summer months so we understand getting your retic up and running as fast as possible is a high priority, and that's what we do. We are fast, responsive and have the expert local knowledge and years of experience that enables us to deliver a high quality Perth reticulation repair service.
WHY USE US? OUR AVAILABILITY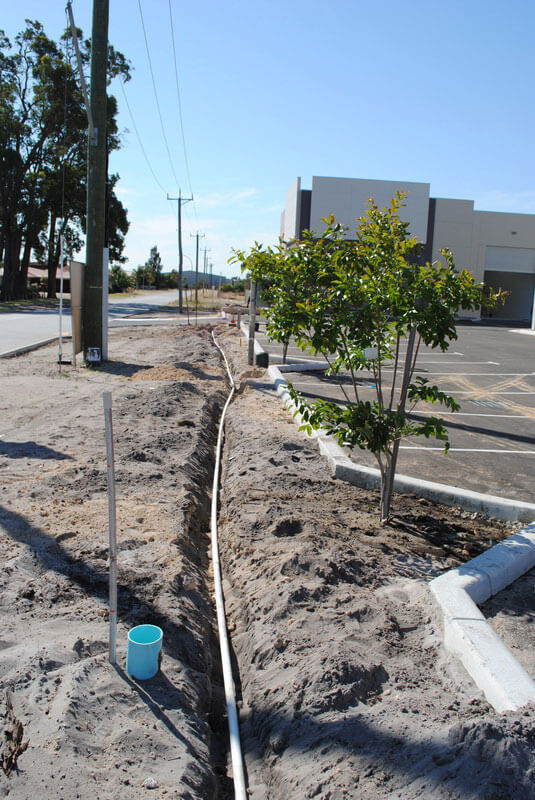 MORE REASONS TO CHOOSE

LUKE'S LANDSCAPING
We take our clients seriously and review our field staff's performance on a weekly basis by conducting client satisfaction reviews. We try to think from a client's point of view, rather than our own. We care about our clients and we strive to offer exceptional service to our clients.
We have the latest and most up to date equipment for irrigation repairs to track and trace wiring, retic solenoid valves and to diagnose problem from the controller. This saves a lot of time during reticulation repairs and also means that the probability of your garden getting dug up greatly lessens!
We are a member of irrigation Australia. Irrigation Australia is Australia's peak national organisation representing the Australian irrigation industry in all sectors of the industry from water users, consultants, designers and installers through to educational institutions, government, manufacturers and retailers. (Source: http://irrigation.org.au/about-us/aboutus . We are fully insured with public liability, workers' compensation and vehicle insurance.
RETICULATION SERVICES PERTH
THE MOST COMMON RETICULATION

REPAIR PROBLEMS IN PERTH
RETICULATION REPAIRS PERTH
One of things we are most known for is our problem solving. We specialise in solving difficult reticulation issues. If your retic has you stumped, then come to us! We have the correct equipment to test the circuit on each of your solenoids, to locate your broken wiring and solenoid valves and we can also test the output coming from your controller to ensure its sending a signal. We have a range of specialist parts once we have identified a problem to assist us in resolving it.
WIRING ISSUES :
Sometimes a wire is so corroded and broken in so many parts its unable to be repaired or it runs under concrete or a building and the break is under the concrete or building. A valve needs its own independent wire to operate. In both cases, it is either going to be very costly or impossible. So how do we resolve this?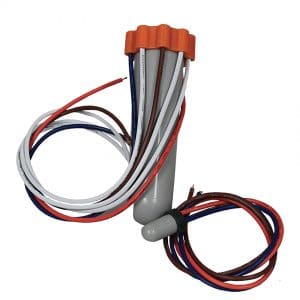 We can install an Add A Station. This is a device that can run two valves independently from one wire. We take the wire from a working valve and use it for the Add A Station. The Add A Station will then independently run both valves, the working one and the one with the broken wire.
SPLITTER STATION
When there are multiple breaks we can install a Splitter Station. This is a device which can run 4 valves or less off one wire but cannot run them independently. We basically set the controller for 4 times as long on one station, once it's run a cycle the splitter station evenly divides up the time between the remaining stations.
The problem with this set up is it's a bit more difficult to understand and every time you run a test cycle it resets itself and will divide itself evenly by whatever time you set it for at the end of the station run time.
Both the Add A Station and the Splitter Station are invaluable when it comes to solving difficult or impossible wiring situations and should be part of every retic professionals repair kit.
RETIC HAS LOW PRESSURE?
We have special low pressure nozzles which can, in the right situations, double or triple the coverage you have. Rather than spending a whole day adding in more solenoids, installing a larger controller, and then finding where all the pipes are to split up your system,simply installing these low pressure and water efficient heads may quickly and very effectively solve your issue. They work kind of like when you start restricting the flow of a hose with your finger which makes it spray further even though you are letting out less water. Water wise Rotary nozzles use a lot less water and therefore must be run a lot longer. The Water Corporation has guidelines on how long each type of sprinkler can run for:
We recommend and use the Hunter MP Rotator. This is a sprinkler with heavy droplets and an even spread that applies the water slowly to reduce run off and avoid misting and excessive evaporation. See our detailed web page here that explains them and has video's and pictures.
To summarise, get the right company to service and provide your reticulation repair in Perth. Here at Luke's landscaping we have the knowledge, expertise, equipment and materials to assist you. Customer service is extremely important to us in our dealings with you and we offer a warranty on all our reticulation maintenance in Perth. We have many more examples of materials and equipment that can assist you. Check out the rest of our website for more information.